2022 Home Builders Association Home Show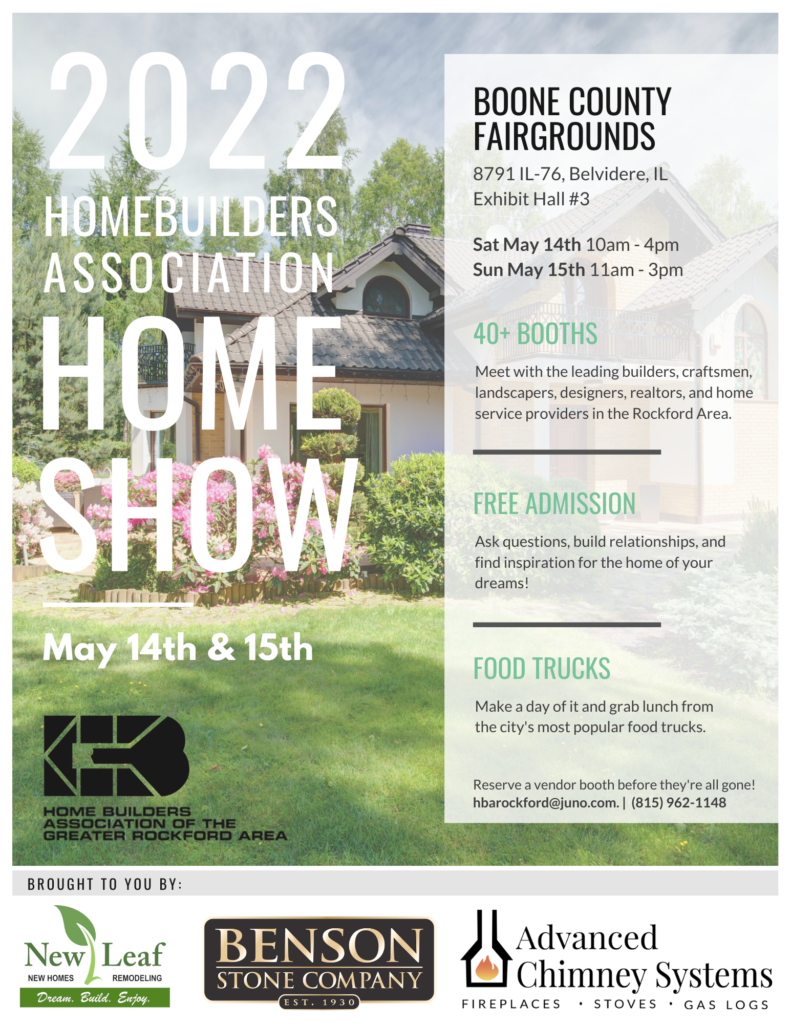 The Home Builders Association of the Greater Rockford Area is investing in radio spots and paid social media ads (targeted to local homeowners) to advertise the 2022 Home Builders Home Show this year.
We are expecting up to 2,000 Rockford-area homeowners and soon-to-be homeowners to attend! Don't miss this opportunity to introduce yourself and your business!
Booth Info:
Booths are assigned on a first paid basis. All exhibit spaces are 8′ x 10′. The HBA Rockford member booth price is $400; not-yet-member booth price is $500.
All exhibit spaces include curtains, electricity, a skirted table, and two chairs. There are six corner booths that have extra space for a prorated higher fee.
Don't delay, register today!